$title='careers'; ?> include("../inc/leftnav.php"); ?> include("../inc/highlight.php"); ?> include("../inc/side_pic.php"); ?>

Micro Forté Studios is one of the leading development studios in Australia recognized for over 23 years within the industry.  We develop online games and virtual worlds and we love to play games ourselves.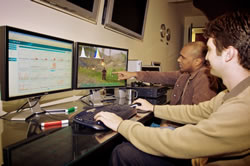 Thank you for your interest in working for Micro Forté. Currently there are no positions available, however, we always welcome applications for any future positions.
If you are interested in working for us, please feel free to email your resume and a cover letter to .
include("../inc/footer.php"); ?>